Ensuring the best return on investment for the online presence of your business.

Nayasol has a team of highly motivated professional drivers by a commitment to bringing the best multi-dimensional web development and promotional services for our esteemed customers. Our web solution strives for innovation with a minimalist approach.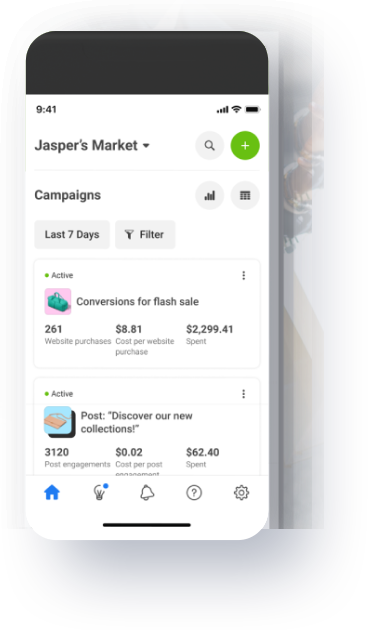 Empowering Businesses through Our Quality Services
Our expertise covers a wide range of technology stacks, including web development, Search Engine Optimization (SEO), Social Media Marketing (SMM), PPC campaigns, Graphic Design, etc. Whether you need a simple website or a complex enterprise-level application, we have the skills and experience to bring your vision to life.
Website Development Clients
Social Media Marketing Clients
Paid Campaign (Facebook, Tikok, Google, etc) Clients


The name of Nayasol comes in the best Search Engine Optimization Company in Lahore, Pakistan.. We have fully trained staff that is capable of leading your business to top of the search engine results and giving you thre amazing results.
Our Digital Marketing team setting a marketing plan that comprised of PPC ads that are relevant to interests of the target customers. Here you can go on a way to get results for the desired role of advertisements, and that can only be effective in you hit the right customer.
Our web designing and developments solutions are simple, magnetic and easy to navigate. Our web solutions strive for innovation with a minimalistic approach. Our outstanding web designing and development services are available at affordable rates with clear dealings.
The designers of Nayasol take time to understand completely our purchaser's necessities to construct a new branding Designs. Our creative animators and illustrator work in step with you to create quickly and powerful designs for your brands.
We understand the power of Social Media Marketing and the impact it can have on your business. Our team of social media experts will help you reach your target audience and achieve your marketing goals. We increase brand awareness and boost sales.
Our content writers understand the fact and know how to implement their skill for the best interest of your business. They take their time to understand your business and its requirements. They strive a balance in the content for both users and the search engines.
Get Free Website Analysis?
Send us a link to your website so we can review it and let you know what needs improvement.
Stay informed and up-to-date with our latest blog posts!
Nayasol stays ahead of the curve with digital marketing  and development trends.
Nayasol did an amazing job. They builds beautiful and effective websites. They are also an expert at migration between website platforms. Excellent communication. Work done timely and efficiently. I definitely recommend Nayasol for building and optimizing websites and website migration.

malko.com.au
Business Website